Ekki leika mér með mitt eigið hjarta
Ísblá augu sem ná sál þinni
If I had a heart I would love you - I do have a heart; therefore I do love you
There is a wisdom of the head, and... there is a wisdom of the heart. No matter how challenged, no matter what said, The kismet, nor love will ever us part...Godspeed my Love.
My past relationships are not up for discussion, so quit your reach. NYFB. Got it ?
Do mo mháthair agus a athair Do blianta ciallóidh rud éigin agus
anseo tá a thabhairt duit. Le ghrá eternal - me
As JT would have said in 1755
A
And for the love of 40 and more years, here is you two =)
A Romantic at Heart, and a Lover at Will....Says it all..... =) Put Your Arms Around Me
And there is nothing We Cannot Do
I wanna Love SomeBody
Somebody like YOU

Oh yea life goes on
Ummm hmmm I do remember that time...one word TOMMY

Here is to the US in you and all you do -
share this with your signifcant person~~ Celebrate LOVE
Well here is WHO I am =) If you appreciate retro, then
you appreicate ME. Here is to US

À mon père et à ma mère je vous aime tous les deux
- pas de crainte nous sommes ici ensemble
Straight from the heart

All for love ...do you love someone? Tell them TODAY
for you never know when they will go...let them know

Bluuuuee ain't your colour .... let's colour your world

Here is to ROCKn ROLL and it still exists

About Rose
I connect with members on this realm to enhance members' experiences. Never should one misconstrue that as interest of anything outside of here, for that does not exist. Nor should one interpret that as an invitation to anything. And with that said - Peace :) . And one more thing, if you like for me to visit your venue. Please avoid deco that makes one's eyes bleed. Aesthestics are important .
I do a host of things in UV, below are some aspects of it. You have landed in a wonderful and unique community and my goal is to help you make it an amazing journey. I will do my best to help you in whatever you need, or direct you to someone who can. Below in the "books" section, you will find a plethora of links containing information about Utherverse that are helpful resources to the novice and seasoned member in UV. .
To keep up with Rose and exciting things in UV, follow me on Twitter.
~~Rags and Roses by SaphyreRose ~~
Rag ~n~ Roses by SaphyreRose! I made numerous clothing items in the past - those consisted of consisting of lingerie, makeup, jewelry, dresses, jeans and more! I also made clothing for men and consider my best work in jeans and tattoos, hair. With the release of RLC2 closed beta I also had my items for men and women there with names starting with SR_.
RLC2 was relaunched as Oasis and I am not making clothing there currently. If the development picks up along with population I may return to making clothing. I'm inspired by so many talented designers in UV. I see things and I hope to some day be one ioda of what you all are! Here is what I've made so far, I hope you enjoy!
Please have a look at my designs by clicking below to go to my page in UVC
My most recent designs were in RLC2 and Oasis. Some of those can be seen in old forums' posts.

Rose the Working Girl
I have met many people in UV with years ago and have and seen much WGs make the best of their WG career. If you have any questions, contact me and I will be glad to help!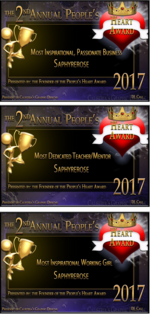 sawmill grill menu in oxford pa
Rose ~ The Deco Rat
I have been decorating zabys since the fall of 2008 and have won most recently in the 2018 Spring and Summer ZHS show for the Best Spring Summer VWW entry. In addition I've also been named Best Decorator of the Year 2015 and best Adult Decorator AEVC 2015. You will see a multitude of my deco throughout public regions in UV; at the AEVCs 2012, 2013 2014, and 2015. I decorated 3 of the 4 after parties this 2014 and a host of the AEVC booths, both for private members, as well as, for Redlightcenter. I also decorated many venues at AEVC 2013, along with a host of booths. Quite of few booths at AEVC 2012 were decorated by me as well. You will also see many other public regions where my work has been done. Seasaonal RLC deco was the Holiday Lodge Winter Cabin Christmas 2014, and Holiday Deco 2015, and Valentine's Day Deco 2016. Also the EI areas I assisted in restoring in March 2017. I am a major contributor to seasonal deco throughout all of RLC up to Fall of 2023. I also am highly involved with VirtualConvention deco for booths, as well as, venues. I also have been involved in seasonal deco throughout regions of Public RLC venues through each season and current up to 2023. So if you went to the UtherConvention since 2012 and up to 2023, alot of my designs are there and you will see more in the future. Pretty much I am a permanent fixture for public deco in RLC. If you are in need of custom bots, layouts, custom deco, street fronts, as a Licensed Decorator I can provide those services for you. To learn more about my deco services, please click on the poster below to visit my showroom.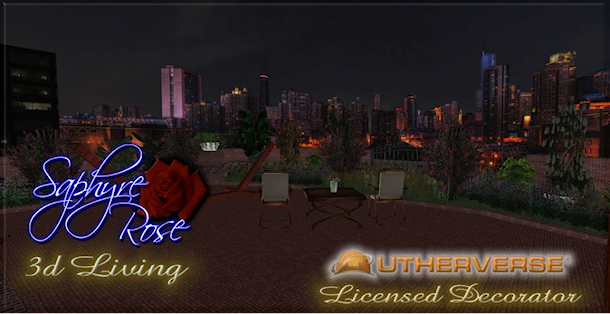 Find my custom props on Uther3d ~ More ~ Better ~ WOW. Click below to see my catalogue
I have been given the utmost privilege of decorating a fabulous venue of the 50 Shades Region for a private client in UV. This is a spectacular region and is exclusive to the owners only. It however is open for all to enjoy, and you can visit it by direct portal from my showroom. Click the poster below to port.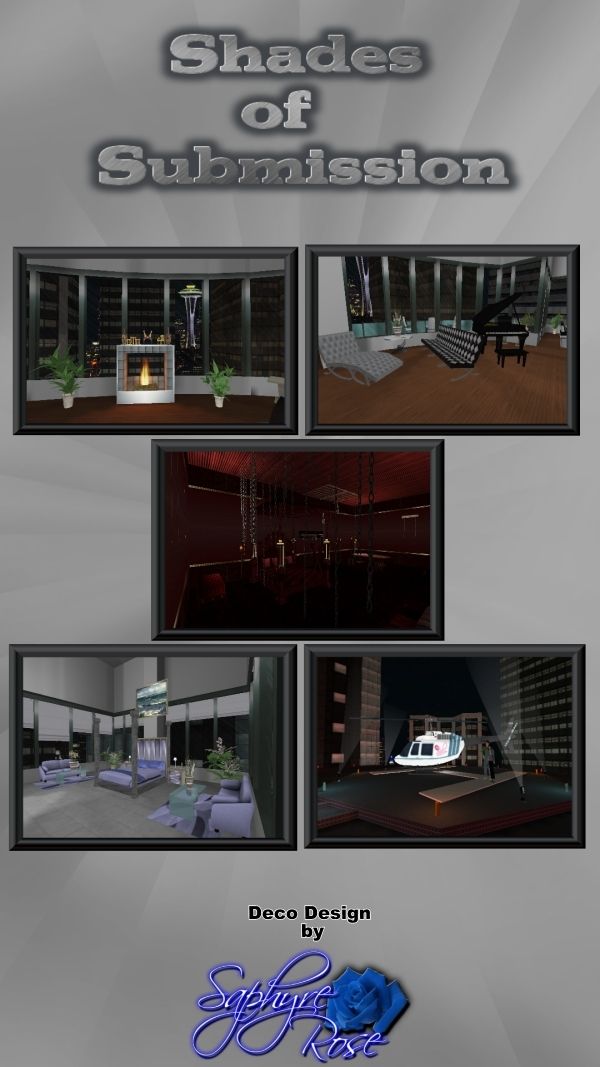 I have also had the privilege of being awarded best basic zaby in the Zaby Home Show Spring 2011. I have been a co head judge for the ZHS show and assisted ZHS with aspects of it from 2011 to 2017. What an amazing 7 years! At the end of this year ZHS or LGD is stepping down. LDG and I talked about this at length over the last few months and I have decided that with LDG's announcement of stepping down I am as well (as co -head judge) . LDG did hand over those keys to Beelicious who had ZHS show for 2 years and now LDG and I are back at it again! What an honour it is to be involved in this amazing competition and a part of such a traditional and valued part of UV and the decorating community. Long live the ZHS !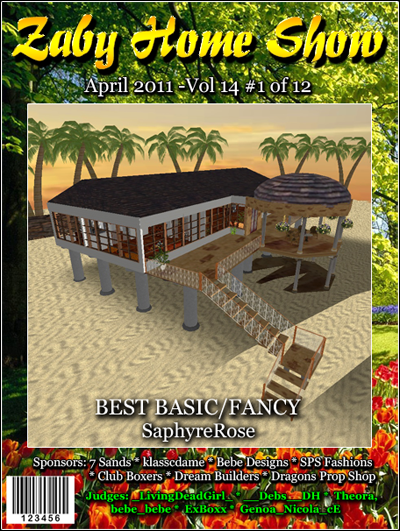 Rose ~~ The Club Owner
After owning several clubs in UV, our main focus now is on Madame Bleu and Taboo Lounge and Paradise Swap Meet Theatre. Madame Bleu is a WG friendly and WG ROC followed environment with a sensual atmosphere with inviting, serene lighting, and deliciously decorated. We offer realism to a gentlemen's club atmosphere. Private rooms, poles with well lit stages, and the freedom to use anytime. Madame Bleu is open to all WGs, and we encourage its use by anyone wishing to enjoy the atmosphere. The exquisite lighting is done by SifuPeter. Swap Meet Paradise Theatre is a VIP only venue with movies for those members who wish to participate and indulge in fantasies that include some visual enticement.
Yes, I was co -owner of Aphrodite a.k.a. ToA; and it was a good club. And the memories of that time will last a real life time for me. The other owner is now gone and only those who know the story will get it . But I say this - for those trying to inquire or be nosy - just don't. Move on ~ nothing to see here.
Taboo Lounge is a place in the dark side of town, emanating a debauchery atmosphere ! Stop by for a visit. Poles, old worn out mattresses complete with working Glory Holes, kinkier than kink sex props, Taboo Lounge is a great place to take your first RLC date! Open to all WGs, and WG RoC are followed. The foreboding lighting was done in conjunction with SifuPeter. Stop by for a visit =)
We will have occasional events, add me to friends to receive our bulletins! Madame Bleu hosted the 2nd AEVC After Party and we had a wonderful time! Click the poster below to direct portal to Madame Bleu! Enjoy your visit!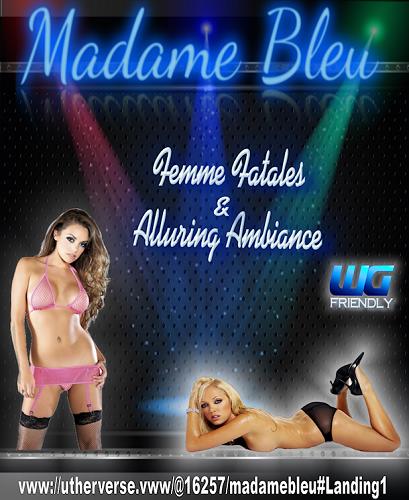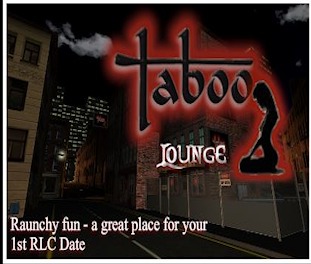 I am honoured to have been selected as Miss Utherverse 2014. The 2014 Ms. Utherverse contest was the last official contest held and is the last year the Miss U badge was officially worn. There were no contests after 2014. Some may have "worn the Miss Utheverse Badge but was well....lol not official and there was no contest for those two years. I am the last Official Miss Utherverse ~ 2014"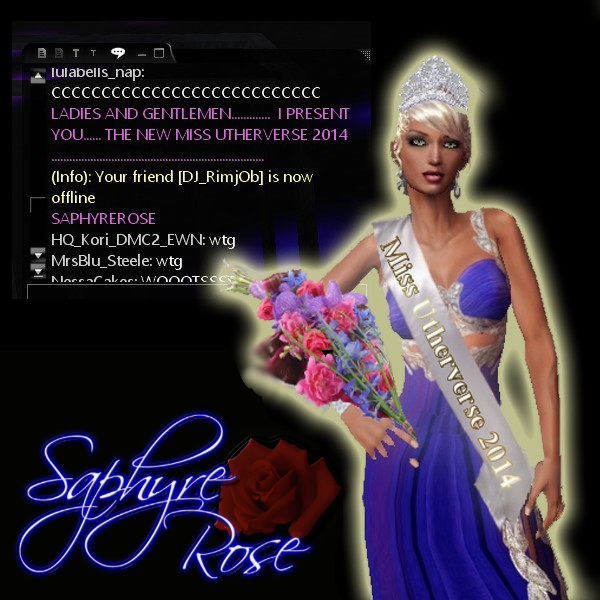 Follow Miss Utherverse on Twitter ~ Click below

Rose and Central Mall
I was a staff member of Central Mall. Central Mall is now on hiatus and not sure when it will be coming back. If it does, the excellent customer service will be again available to all of RLC's members.
Follow us on Twitter!!

Join us EACH Sunday for Shopaholics Anonymous ! Click the poster below for direct portal to Central Mall Courtyard. .
---
Who I'd like to meet:
You! If you are new or seasoned to UV, I'd like to help you get the most out of this wonderful place. Sexy, fun, and crazy times can be had here.

Gentlemen, I've heard it all before "men don't give a shit about their closet"....yea yea - WRONG yes, invest in a few decent skins and outfits!!! We ladies look for that stuff. Default hair, skin, and clothes does not cut it and it is an investment. You like for us to look nice; we like for you to look attractive too!

The best advice I can give a new member is FILL out your profile details and be specific about what you like! Focus on positives and not negatives!Names ~~ select a name that will showcase YOU. License plate names, example Prnc_KL_TCI_X2_SLV, limit you. With that example wow, ok, what would someone call you? Try to even pronounce that and it's very difficult. Of course, have your screen name as you will but names like BigDik_14inches will limit you in your journey here. :)

I never cease the opportunity to meet new fun exciting people! Sexy flirtatious conversations are what I migrate to! Bulletins that are lighthearted and fun I enjoy reading. I avoid those that defame others or "denounce" or display private business.

It's best to remember the written word can be taken very differently than when spoken, also best to remember that there are real people behind every avatar.

I enjoy meeting people from all over the world. I've met many wonderful people here in RLC, and am thankful for that opportunity. I never would have these experiences otherwise!

A person's time is to be respected whether it's in here or in real life and I do appreciate those who respect my time.

It's best we not let let narcisstic assholes decide our future, dictate it, or decide it here or in real life. I won't be a weakness for a perceived strength you want to have. Understand it , and understant it well. < /p>

Also, if you have your default pic as private parts / penetration / etc. and leave a comment, it will be deleted. If you leave any comment with naked private parts, or sex, it will be deleted. All of that is left best for a private time, not on my profile. Thank you.
Check out these helpful links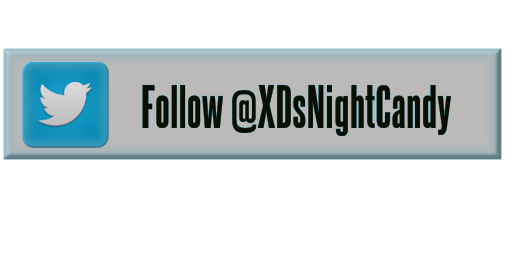 More About SaphyreRose
My Other Profile/Website Links:
N/A
---
Interests:
N/A
---
My Favorite Websites:
N/A
---
Music:
N/A
---
Movies:
N/A
---
Books:
N/A

Profile Comments